Braided Synthetic Winch Rope
Product Description:
You can buy good quality Braided Synthetic Winch Rope, we are the best distributor from China market.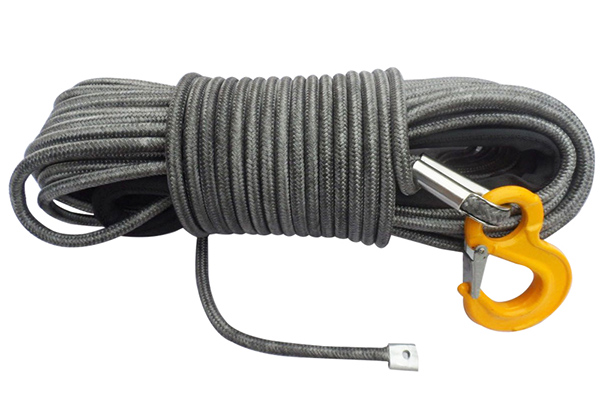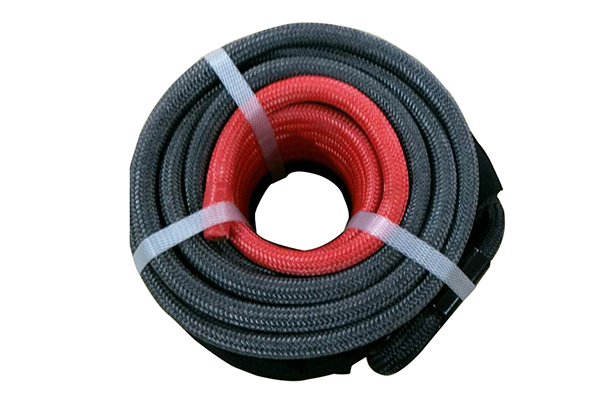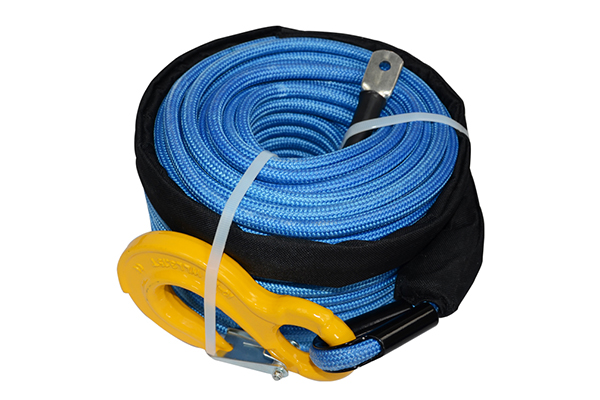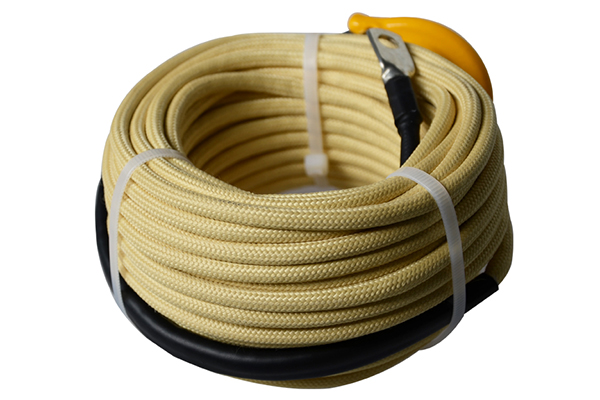 Specifications

Overview

Personalisation
Diameter
Normal Synthetic Breaking Strength
Pre-Stretched Synthetic Breaking Strength
mm
inch
In UHMWPE Fiber
In Spectra® Fiber
In UHMWPE Fiber
In Spectra® Fiber
6
1/4
4,400 lbs2,000 kg)
5,000 lbs(2,300 kg)
5,900 lbs(2,700 kg)
7,000 lbs(3,200 kg)
8
5/16
8,360 lbs(3,800kg)
9,500 lbs(4,300 kg)
12,500 lbs(5,700 kg)
15,500 lbs(7,000 kg)
9
11/32
12,300 lbs(4,000 kg)
10,100 lbs(4,600 kg)
13,200 lbs(6,000 kg)
16,500 lbs(7,500 kg)
10
3/8
12,700 lbs(5,800 kg)
14,000 lbs(6,350 kg)
17,600 lbs (8,000 kg)
21,700 lbs(9,880 kg)
11
7/16
15,200 lbs(6,900 kg)
16,500 lbs(7,500 kg)
24,100 lbs(11,000 kg)
29,700 lbs(13,500 kg)
12
1/2
17,200 lbs(7,800 kg)
18,900 lbs(8,600 kg)
27,500 lbs(12,500 kg)
36,500 lbs(16,590 kg)
14
9/16
19,400 lbs(8,800 kg)
21,600 lbs(9,800 kg)
30,300 lbs(13,800 kg)
40,000 lbs(18,200 kg)
Made with pre-stretched and heat-treated UHWMPE or Spectra® synthetic rope with a special protective jacket or Kevlar protective jacke, we called JINLI super rope. The downfall of any other synthetic winch line is damage from abrasion caused by particulate that gets into the fibers of the rope. During normal use, a winch line will get dirt and sand caught in the fibers. When under tension, this causes a tremendous amount of internal abrasion which degrades the line and greatly reduces its breaking strength and service life.
The special protective jacket prevents any dirt or sand from getting caught in the core fibers of the rope, which means it will maintain its breaking strength and last much longer than a conventional synthetic line. It also provides 100% UV protection since the core will never see the sun.
ADVANTAGES
Over Normal Synthetic Winch Ropes
• Special protective jacket outside
• 100% UV protection
• Less stretch than normal winch ropes
• Long- life for working
• Made in Shanghai with good price
Hook-1

Hook-2

Hook-3

Hook-4

Hook-5

Thimble-1

Thimble-2

Thimble-3

Shackle-1

Shackle-2

Nose-1

Nose-2

Nose-3

Fairlead

Stopper