Classic Synthetic Recovery Slings
Product Description:
You can buy good quality Classic Synthetic Recovery Slings, we are the best distributor from China market.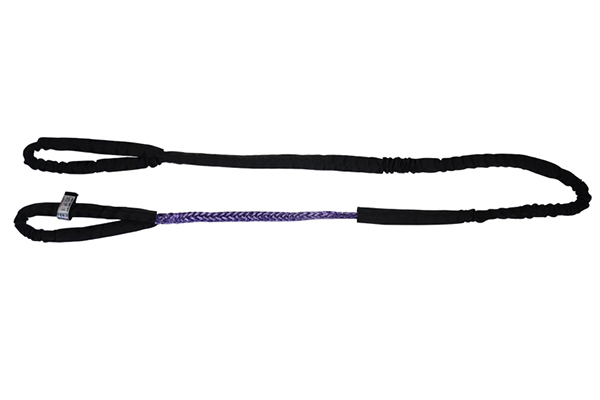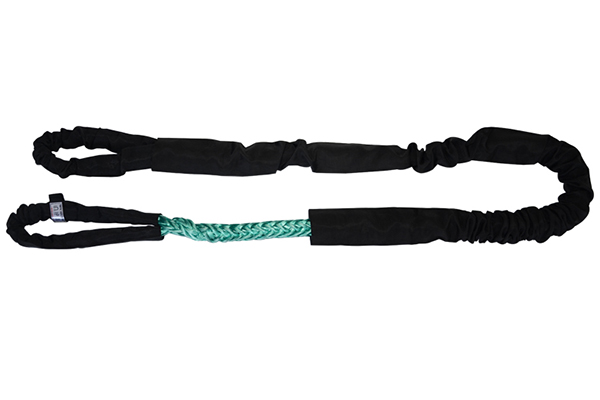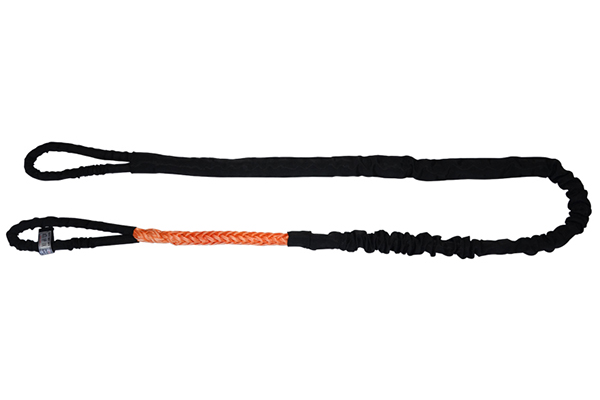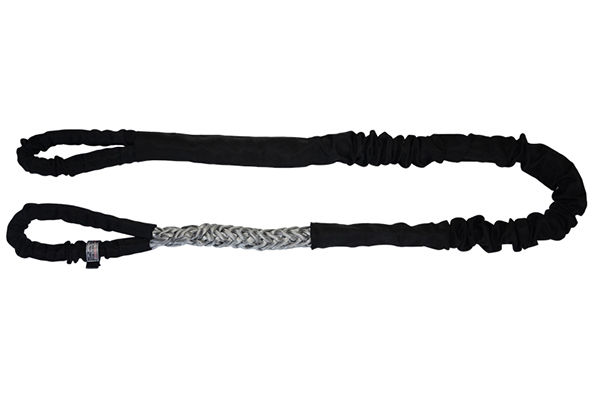 Specifications

Overview

Compare
Rope Diameter
Working Load(Spectra® Fiber)
Colour
mm
inch
Vertical
Choker
Basket
10
3/8
3,500 lbs(1,600 kg)
2,000 lbs(910 kg)
7,000 lbs(3,200 kg)
ANY
13
1/2
6,260 lbs(2,850 kg)
5,008 lbs(2,280 kg)
12,520 lbs(5,700 kg)
ANY
16
5/8
10,280 lbs4,675 kg)
8,224 lbs(3,750 kg)
20,560 lbs(9,350 kg)
ANY
18
3/4
13,700 lbs(6,250 kg)
10,960 lbs(4,980 kg)
27,400 lbs(12,500 kg)
ANY
22
7/8
18,160 lbs(8,255 kg)
14,528 lbs(6,605 kg)
36,320 lbs(16,510 kg)
ANY
Our synthetic rope sling is designed slimmer yet has a higher WLL. It has a protective Sleeve over the entire sling giving it maximum protection. Also, it has a special braid guard at the center of the sling providing extended life
Our synthetic rope sling is the perfect size recovery sling for attaching through the holes in an aluminum truck wheel. Simply feed one end of the sling into a rim hole (from the outside in) and run it back through another hole (from the inside out). This creates a basket with the sling allowing for easy lifting or pulling of a truck or trailer. You can attach your winch line directly to the sling eyes of the rope or use a screw pin shackle if there is the possibility of veer angle. Should the Sleeve get cut, the strap is still safe to use, just re position the Sleeve where the rope will be rubbing. Best suited for aluminum or steel rim attachment points, the synthetic rope sling can still be used in many other lifting or pulling recovery applications - provided it's within the working load limit of the Sling.
Features
· Extreme strength-to-weight ratio
· lightweight and flexible for easy handing
· Safer than wire ( low recoil)
· Slimmer synthetic rope maintains higher WLL
· Protective sleeve over entire sling
· Special braid guard at the center of sling for extended life
· Available Colors: Purple , Red, Orange, Safety Green, Military Green, Yellow, Blue, Light Blue, Black, Gray, Pink
· Traceable ID tags