Double Grommet Synthetic Recovery Slings
Product Description:
SHANGHAI JINLI SPECIAL ROPE CO.,LTD is one of the toppest Double Grommet Synthetic Recovery Slings in China.During these years of exporting , SHANGHAI JINLI SPECIAL ROPE CO.,LTD now has rich experience in the worldwide markets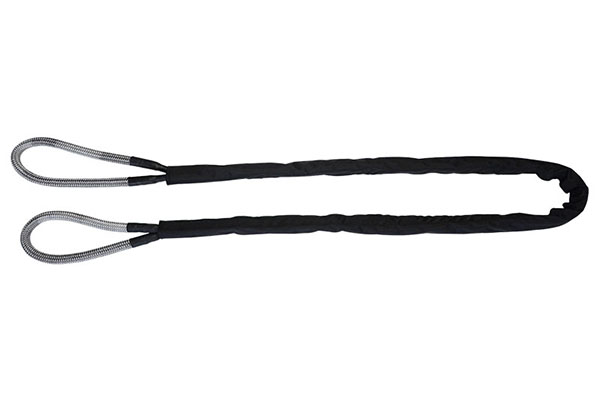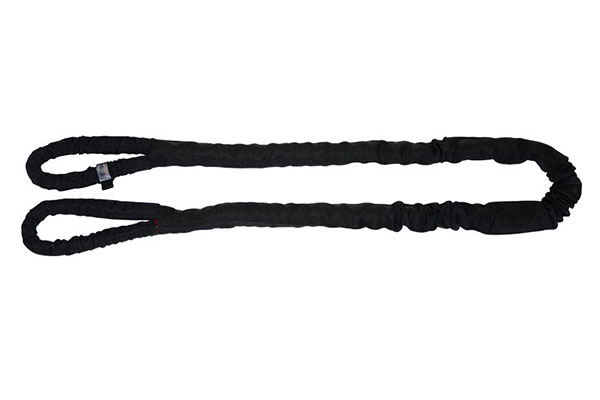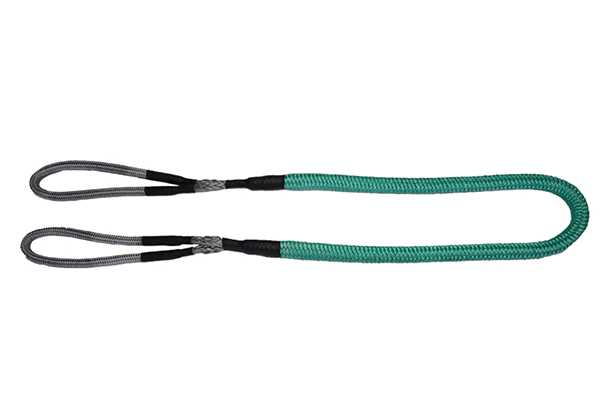 Specifications

Overview

Compare
Rope Diameter
Working Load(Spectra® Fiber)
Colour
mm
inch
Vertical
Choker
Basket
10
3/8
5,900 lbs(2,680 kg)
4,700 lbs(2,140 kg)
11,800 lbs(5,360 kg)
ANY
13
1/2
10,300 lbs(4,680 kg)
8,200 lbs(3,730 kg)
20,600 lbs(9,360 kg)
ANY
16
5/8
16,900 lbs7,680kg)
13,500 lbs(6,140 kg)
33,900 lbs(15,360 kg)
ANY
18
3/4
22,600 lbs(10,280 kg)
18,000 lbs(8,180 kg)
45,200 lbs(20,560 kg)
ANY
22
7/8
29,400 lbs(13,360 kg)
23,500 lbs(6,605 kg)
58,800 lbs(26,720 kg)
ANY
Our synthetic rope double super sling is designed slimmer yet has a higher WLL. It has a protective Sleeve over the entire sling giving it maximum protection. Also, it has a special braid guard at the center of the sling providing extended life.
Double Super Slings are super strong, versatile and are offered in 4 sizes to suit your individual needs. Available in Eye and Eye style or Endless loop style. Each sling features a full length floating( not sewn) protective sleeve that not only provides protection against damage and wear, but also allows for safety inspections of the rope underneath.
Features
· Extreme strength-to-weight ratio
· lightweight and flexible for easy handing
· Safer than wire ( low recoil)
· Slimmer synthetic rope maintains higher WLL
· Protective sleeve over entire sling
· Special braid guard at the center of sling for extended life
· Available Colors: Purple , Red, Orange, Safety Green, Military Green, Yellow, Blue, Light Blue, Black, Gray, Pink
· Traceable ID tags