Nylon Combination Rope
Product Description:
Our Nylon Combination Rope made by Nylon with steel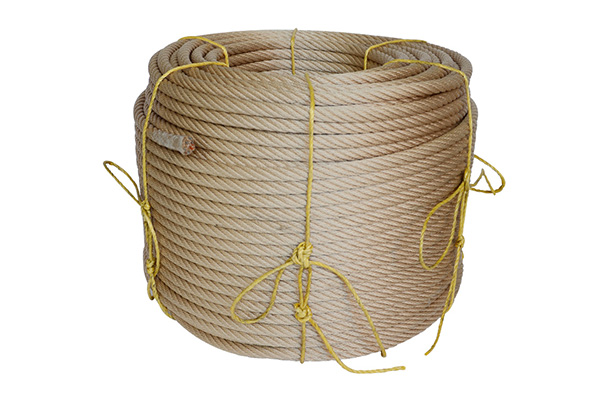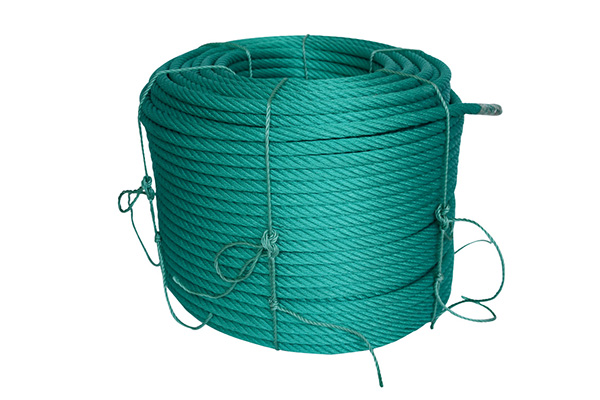 Construction

Overview

Specifications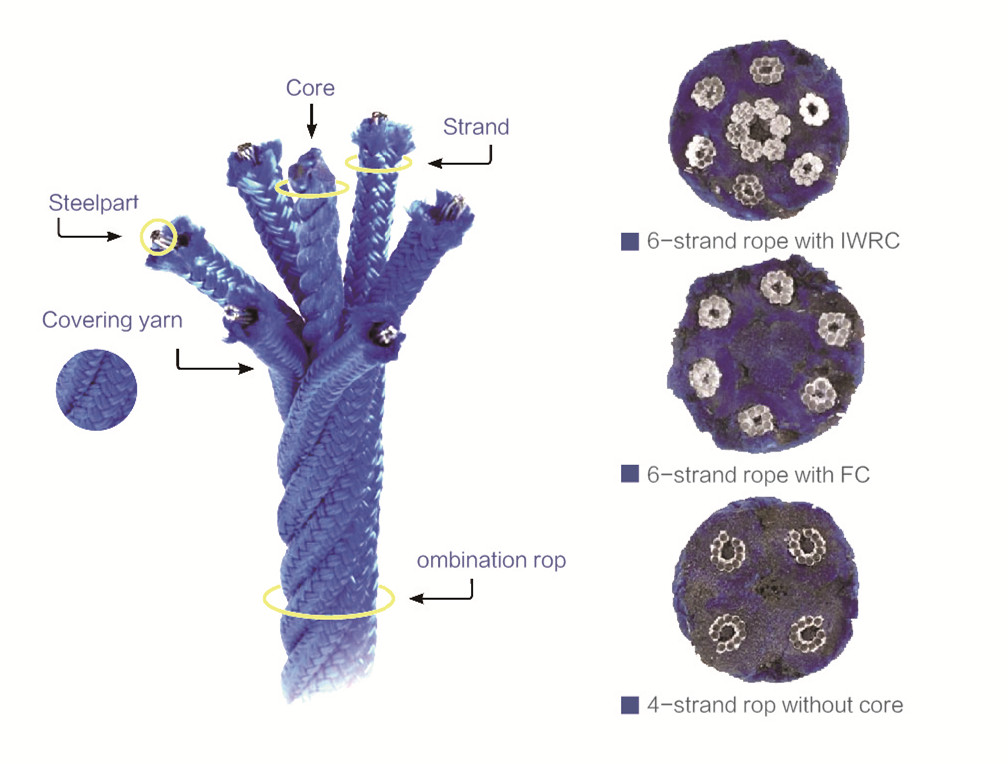 Features:
• Material:Nylon
• JINLI Nylon combination ropes are manufactured with 4- or 6-strands closed around a core which either can be a fiber core (FC) or a steel core (IWRC).
• The center of the strands is made up of extra galvanized steel wires to give excellent corrosion protection and strength. The steel part is tightly covered with synthetic fibers/yarns.
• All combination ropes are preformed as standard
• Right hand regular lay - Preformed.
• Steel wire stands covered with fibres.
• Galvanized.
Colors:
JINLI Nylon combination ropes in any color.
Standard colors are Red, Blue, Yellow, Green, Beige and Black.
Application:
Wire rope replacement
Polyground rope
Climbing rope
Safety net
Sea Fishing
Diameter
Constructon
Steel strand diameter
Ktex
Breaking Strength
mm
mm
ton
kn
14
6×8
2
250
2.00
19.80
14
6×8
2.5
320
2.47
24.20
16
6×8
2.5
348
2.65
26.00
16
6×8
2.8
400
3.30
32.40
18
6×8
2.8
440
3.48
34.10
18
6×8
3
480
4.30
42.20
20
6×8
3
520
4.56
44.70
20
6×8
3.5
630
5.20
51.00
22
6×8
3.5
680
5.64
55.30
22
6×8
4
805
7.60
74.60
24
6×8
4
850
7.97
78.20
24
6×8
4.5
990
9.50
93.20
28
6×8
4.5
1110
9.70
95.10
28
6×8
5
1280
13.10
128.50