Transmission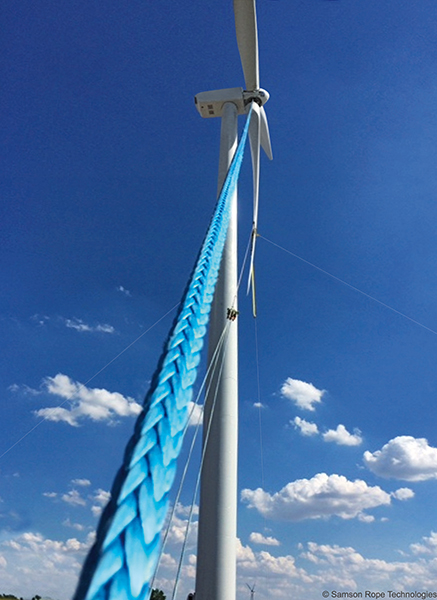 Steel-wire rope have been around for more than 150years, it's be use many place in industry. So who can instead steel-wire rope. That's a question synthetic rope coming out. Last century there're many things change so fast, it's time to consider how synthetic lines can instead steel-wire rope.
How synthetic rope use in puling, we find a way.
It's easier to handle for reeving and installation, saving you time and injuries.Fewer change-outs caused by kinking, bird caging or diving.
Braided, torque-neutral construction significantly reduces load spin, which improves safety.
It's durable and doesn't suffer bend fatigue like wire rope improving its overall longevity.
Synthetic rope will working good on mobile cranes and power transmission.
Features
· Extreme strength-to-weight ratio
· lightweight and flexible for easy handing
· safer than wire ( low recoil)
· Slimmer synthetic rope maintains higher WLL
· Protective sleeve over entire sling
· Special braid guard at the center of sling for extended life
· Available Colors: Purple , Red, Orange, Safety Green, Military Green, Yellow, Blue, Light Blue, Black, Gray, Pink
Applications
Mobile cranes pulling rope
Power transmission pulling rope
If you want to learn more, please click the following link:
12 Strand single braided 9/16" pulling rope with a breaking strength of 32,000 lbs., pound for pound stronger than steel
1/8" pulling rope with a breaking strength of 1,100 lbs
1/4" pulling rope with a breaking strength of 7,500 lbs